Welcome message from Pastor Paula Collins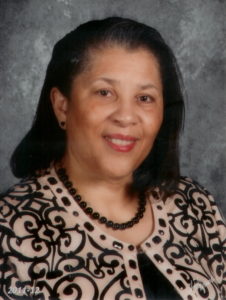 Reverend Pastor Paula Holyfield Collins
Pastor Collins is an ordained minister of the Church of God (North America) through the Chesapeake, Delaware, and Potomac General Assembly of the Church of God. Pastor Collins was saved at West Middlesex Youth Camp in Pennsylvania as a teen-ager and later, as an adult, recommitted her life to Christ. She has served the body of believers at Accokeek First Church of God in a variety of capacities since 1984. In this period of time, she has taught the Kindergarten, Youth, Young Adult, and Adult Sunday School classes; served as Youth Leader from 1998 through 2005; and has written and taught Vacation Bible School curricula.

Pastor Collins has served the Leadership Council through two terms as Coordinator of the Worship Ministry, two terms as Church Vice-chair, and Leader for the Fellowship Ministry. She is currently serving as Congregational Pastor, as a member of the Board of Trustees, as a member of the Finance Team, and Ministry Leader for the Discipleship and Ministries ministry. Rev. Collins coordinates the Prayer Warrior ministry, oversees the Visitation ministry, is involved with the Women's Bible Study ministry, and teaches Bible Studies. She is an Evangelical Training Association (ETA) certified faculty member of the AFCOG Bible & Leadership Institute, and a lifetime member of the Church of God Christian Women Connection.

Paula Collins is the second daughter and child of Rev. Paul Holyfield (deceased) and Mavis Jones Holyfield of Clarksburg, WV. She earned a B.S. in Biology from West Virginia Wesleyan College, and a M.A. in Library Media from the College of Notre Dame of Maryland. Concurrently with the M.A., she received her Administrator and Supervisor Certification I from the College of Notre Dame of Maryland.

Paula Collins is a retired public educator with licensure with the Maryland State Department of Education. In her thirty-three year tenure with Charles County Public Schools, she chaired the Science Department as well as the Library Media Department. She is the mother of two adult children.